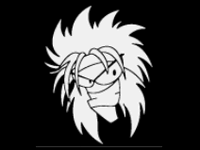 Mark Haynes (born July 29, 1984), also known by his online persona Alvin-Earthworm, is a freelance digital artist and sprite animator. He is mostly known for being the creator of the Flash series Super Mario Bros. Z. He currently lives in Northampton, UK.
Complete Videography
Edit
Bolded projects are that year's most popular submission.
The name "Alvin" in Alvin-Earthworm's username comes from an old Earthworm Jim fan character that he created in his late teens. He has since retired the character.
Contrary to popular belief, Alvin-Earthworm has been a furry artist longer than he has been a sprite animator.
External links
Edit